Digital Nornikel 2019
Sustainability report
Download PDF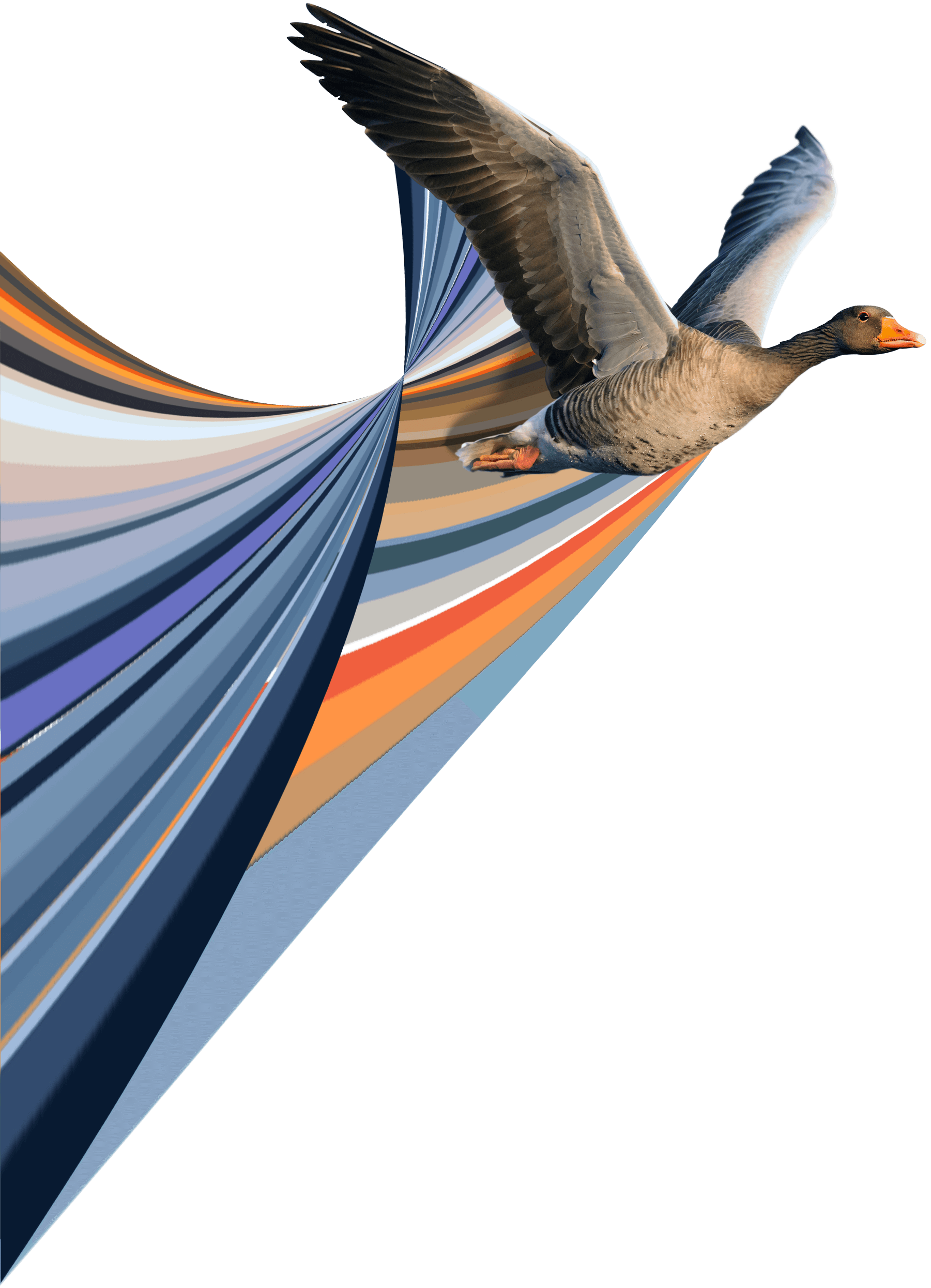 UN Global Compact
RUB 9.6 bn
spent on social programmes and employee benefits in 2019
Compliance with the UN Global Compact
Our human capital is the basis of our success. With this in mind, Nornickel seeks to create an attractive employee value proposition to help its people fully develop their potential and to boost the shared sense of engagement towards achieving the Company's goals.
Achievements
Recognition
In 2019, Nornickel was named Russia's Best Employer by Forbes in their Global 2000: The World's Best Employers ranking.
HeadHunter ranked Nornickel No. 4 among the top 100 best employers in Russia.
Standarts
We are consistently building our anti-corruption and compliance framework based on zero tolerance to any form of corruption.
Numbers
In 2019, the Group's total environmental protection expenditures stood at RUB 39.5 bn.
Commitment to human rights
UN Global Compact Principles
Principle 1: Businesses should support and respect the protection of internationally proclaimed human rights.
Principle 2: Businesses should make sure that they are not complicit in human rights abuses.
Respect for human rights is a fundamental value for Nornickel, key to ensuring sustainable development of the Company and its stakeholders alike.
As a socially responsible business, a major employer and a taxpayer operating in the territories with a mature legal culture, the Company respects and promotes human rights and freedoms in line with internationally recognised norms and practices. In particular, Nornickel complies with the applicable laws of the Russian Federation and other countries of its operations and respects both international standards for human rights protection and labour standards set out in the International Bill of Human Rights, the International Labour Organisation Declaration on Fundamental Principles and Rights at Work and the UN Guiding Principles on Business and Human Rights.
The Company's commitment to respect human rights is reflected in its Human Rights Policy*, and other by-laws governing HR, environmental, social and other matters.
The Company does not tolerate any forms of discrimination and does not use forced or child labour, giving every employee an equal opportunity to exercise their labour rights regardless of gender, race, nationality, origin, financial, social, and occupational status, age, domicile, religion, political beliefs, and other circumstances not related to professional qualities. The Company is also committed to addressing socially significant issues in all regions of its operations. No operations are run in, and no raw materials are procured from, areas involved in military conflicts.
The Company's President is responsible for ensuring that Nornickel respects human rights. The Company's management and employees are committed to complying with Russian and international laws and the Company's by-laws on human rights. The Company has a clear governance structure with a defined hierarchy for reporting and escalating concerns about human rights issues.
Nornickel regularly assesses the potential impact of its operations on human rights. On top of addressing human rights risks and ensuring full compliance with applicable requirements, the Company also implements best practices (signs employment contracts and collective bargaining agreements, creates favourable work and rest conditions for employees) and expects its suppliers and contractors to respect human rights throughout their operations.
All of the Company's new projects are vetted for compliance with national and international legislation and are subject to a comprehensive human rights review, including an impact assessment. These checks involve over ten of Nornickel's functions.
Information on alleged human rights violations is collected via Nornickel's Corporate Trust Service, employee questionnaires, and sentiment surveys among local population. The Company guarantees confidentiality for whistle-blowers and respondents. Report statistics are reviewed by the Audit and Sustainable Development Committee of the Board of Directors on a quarterly basis.
Nornickel's human rights protection process*
Respect for human rights across Nornickel's operations
Interaction with indigenous northern minorities
Nornickel respects the rights, traditions, long-standing values and interests of indigenous northern minorities inhabiting the Company's regions of operation. Nornickel's operations and companies located in traditional settlement areas of indigenous northern minorities include Polar Transport Division, Norilskgazprom and Norilsktransgaz. Representatives of the Group companies are members of indigenous northern minority commissions set up by local authorities.
Nornickel's key commitments to further strengthen and develop relations with indigenous northern minorities that benefit both parties are set out in the Indigenous Rights Policy , which is aligned with the Indigenous and Tribal Peoples Convention of the International Labour Organisation.
Nornickel's commitments to indigenous northern minorities include:
respecting indigenous lands;
supporting indigenous practices of using natural resources;
engaging in renewable biological resources restoration programmes;
helping to preserve indigenous traditions;
promoting indigenous trades;
providing social support to indigenous peoples with a view to achieving modern living standards.
The Company also contributes to the preservation of the indigenous languages of the North. In 2019, the Company partnered with the Year of Indigenous Languages forum in Khanty-Mansiysk, part of the UN's international celebration.
Together with the Arctic Development Project Office and the Siberian Federal University, Nornickel is supporting the initiative to create a written language for the Enets people. This is the last people in the Siberian Arctic having no written language officially. According to the census of 2010, there are only 221 people of that ethnicity. By now, a written language has already been created, and we are currently discussing with federal agencies its integration into educational programmes and alignment with the requirements of the educational system. In 2019, the Arctic Development Project Office received support from the Company to publish an Enets alphabet book with a workbook for 1st grade students.
Every year, organisations representing indigenous communities take part in Nornickel's World of New Opportunities charitable programme. The Company has already supported the projects on preserving the national Dolgan and Nenets languages, promoting the Nenets oral literature, preserving national costumes, creating an ethnographic park, promoting a healthy lifestyle, and other initiatives.
In an attempt to preserve the national traditions and culture of indigenous northern minorities, the Company helps stage annual professional festivals for tundra inhabitants on the occasion of the Reindeer Herder's Day and the Fisherman's Day and provides presents and prizes for the winners in the competitions held as part of festivities. To that end, the Company normally purchases items that enjoy the greatest demand among locals, including tents, gasoline power generators, household equipment, outboard motors, inflatable boats, GPS navigators, sleeping bags, and binoculars.
Additionally, the Company is a key participant in the Northern Supply Haul programme, with its fleet delivering coal, diesel, and construction materials to remote settlements on the Taimyr Peninsula. It also supports indigenous peoples of the North by organising air transportation and food supplies.
Nornickel also participates in the Comfortable Taimyr project in line with its agreement with the Taymyrsky Dolgano-Nenetsky Municipal District authorities. Under the project, the Company is to fund the construction of 2,500 sq m of housing in the Tukhard settlement, where dilapidated housing stock is a serious issue.
In 2020, we will continue working on the projects aimed at supporting and developing the regions inhabited by the indigenous ethnic minorities of the North. Key scheduled projects include participation in the Reindeer Herder's Day and the Fisherman's Day celebrations, charitable support at the request of Taimyr and Tazovsky District municipal authorities, implementation of certain target projects proposed by the winners of the Socially Responsible Initiatives Competition in 2019, and ensuring air deliveries as part of the patronage assistance programme. The Company's financial contributions are expected to remain unchanged.
Labour relations
UN Global Compact Principles
Principle 3: Businesses should uphold the freedom of association and the effective recognition of the right to collective bargaining.
Principle 4: Businesses should uphold the elimination of all forms of forced and compulsory labour.
Principle 5: Businesses should uphold the effective abolition of child labour.
Principle 6: Businesses should uphold the elimination of discrimination in respect of employment and occupation.
Our approach to HR management
Our human capital is the basis of our success. With this in mind, Nornickel seeks to create an attractive employee value proposition to help its people fully develop their potential and to boost the shared sense of engagement towards achieving the Company's goals. 102-3
To assess the quality of HR management and ensure its efficiency, the Company continuously monitors HR metrics and reviews staff costs, productivity levels, impacts of its social and adaptation programmes, and employee engagement survey results. 103-3
HR management responsibilities are allocated among Nornickel's various governing bodies and business units in line with their terms of reference.
Key HR management regulations:
Principles and provisions of the international law, standards of the International Labour Organisation, national laws of the countries of operation
The Constitution and the Labour Code of the Russian Federation
Nornickel's Equal Opportunities Programme
Nornickel's Freedom of Association Policy
Nornickel's Working Conditions Policy
Nornickel's Personal Data Policy
Nornickel's Talent Pool Regulation
Nornickel's Procedure for Assessing Employee Performance
Staff composition
The Group's average headcount in 2019 was 73,715 employees, of which 98.7% were employed at its Russian companies.
The average headcount decrease across the Russian operations by 2.9% y-o-y was due to the continued implementation of the programme to improve productivity and reduce costs.
The headcount* of the Group's Russian companies as at the year-end stood at 74,543 employees, with most of them working full time (>99%) and on permanent contracts (>96%). As at the end of 2019, there were 830 employees working on civil contracts.
102-8
Our average headcount
Group personnel structure by territory*, %
Headcount of the Group's foreign operations
Personnel structure by education, %
Personnel structure by gender and category in 2017–2019*
Personnel structure by gender and age, %
Key personnel turnover indicators 401-1
The Company is a major employer in the Norilsk Industrial District and the Kola Peninsula and as such has a significant impact on these regions' labour markets. In hiring personnel, we assess all candidates based on their work experience, qualifications, and education. 103-2
In 2019, the Company employed 551 new permanent staff members from other regions of Russia.
The share of top executives from among local communities was 98.9% across the Group's Russian companies in 2019. 202-2
The share of employees from among local communities* was 99.7% across the Group's companies in 2019.
Strong employer brand
In 2019, Nornickel was named Russia's Best Employer by Forbes in their Global 2,000: The World's Best Employers ranking:
36th among the top 2,000 employers globally
the only Russian company to make the top 100 list
The Group was also named No. 1 employer in the metals and mining industry among students and industry professionals according to Universum's global ranking of the most attractive employers.
HeadHunter ranked Nornickel No. 4 among the top 100 best employers in Russia.
Commitment to employee rights
Respect for employees and their rights lies at the heart of Nornickel's business.
The Company employees' working hours are set by internal labour regulations approved by the Company with due regard to the opinion of the trade union. The Company has a standard working week of 40 hours as determined by the applicable Russian laws and regulations. Employees involved in harsh, hazardous and/or dangerous work enjoy a reduced working week of not more than 36 hours. Women employed in the Far North and equivalent areas are accorded 36 hours of work per week unless reduced by Russian laws and regulations. The Company arranges for accurate time and attendance control for each employee.
Nornickel does not tolerate child labour in any form, including the involvement of minors below 18 in hazardous and/or dangerous work. The Company strictly complies with the applicable regulations prohibiting women's exposure to harsh and dangerous work in the mining industry.
At the same time, we provide our employees with equal opportunities to develop their professional potential. Employee performance is evaluated on a fair and impartial basis, and recruitment and promotion decisions are tied exclusively to professional abilities, knowledge, and skills.
The Company implements programmes for development and social support of its employees, upholding their rights in respect of social security, education, family welfare, shelter, freedom of artistic expression, and participation in cultural life.
Social partnership framework
Nornickel Group companies have a social partnership framework in place, which operates to reconcile the interests of employees and their employing organisations on matters pertaining to social and labour relations. The Company performs its obligations in compliance with the Labour Code of the Russian Federation, collective bargaining agreements, the interregional cross-industry agreement for copper and nickel producers and their supporting industries for 2019–2022, and joint resolutions. We also follow the Freedom of Association Policy approved by the Board of Directors. 102-41 103-2
In labour relations, employee interests are represented by social and labour councils and trade unions.
All the Group's major companies operating in the Norilsk Industrial District and Murmansk Region have in place social and labour councils representing workers. Chairs of the local councils make up the Social and Labour Council of MMC Norilsk Nickel and the Social and Labour Council of Kola MMC.
The Group companies have collective decision-making bodies representing the employer, employees and trade unions, including collective bargaining commissions, labour dispute commissions, social benefits commissions, social insurance commissions, health and safety commissions, social and labour relations commissions, etc.
The Trade Union of MMC Norilsk Nickel Employees, an interregional public organisation that includes territorial trade unions and trade unions of the Group companies, represents the Group's employee interests on the interregional level. The trade unions of transport and logistics divisions are members of the Yenisey Basin Trade Union of Water Transport Workers (Krasnoyarsk, Russia).
The Group companies are parties to 21 collective bargaining agreements covering 83% of the Group's average headcount. As at the end of 2019, 9.5% of all the Group's employees were represented by trade unions, while 79% were members of social and labour councils.
The absence of strikes and lockouts involving the Company's personnel testifies to the effectiveness of Nornickel's employee interactions and its social policy at large.
In order to develop interregional social partnerships, Interregional Cross-Industry Association of Employers "Union of Copper and Nickel Producers and Their Supporting Industries" and the Trade Union of MMC Norilsk Nickel Employees signed an interregional cross-industry agreement for copper and nickel producers and their supporting industries for 2019–2022. The agreement regulates social and labour relations between the employers who are members of the association and their employees and sets out common approaches to employee remuneration, compensation and benefits, work and rest schedule, health and safety, dismissals and other matters.
As at the end of 2019, the agreement applied to 22 Group companies, including MMC Norilsk Nickel, covering 89% of the Group employees.
Offices for operating, social and labour relations
In addition to the Corporate Trust Service, the Company has offices for operating, social and labour relations in place. They are primarily tasked with response to employee queries, control of their processing, and prompt resolution of conflicts. The offices regularly monitor the climate within the teams, enabling the Company to address any arising issues in a timely manner.
In 2019, the Group companies operating in the Norilsk Industrial District ran 24 offices that received some 40,000 queries from employees (74%), former employees (25%) and local communities (1%). They focused on social and working matters (75.4% of queries), legal matters (23.5%) and other topics (1.1%).
Development of digital platforms and services
In 2019, Nornickel launched a virtual assistant called Nika (a chat bot) — a convenient application for employees to get instant access to Nornickel's corporate information and services 24/7.
Our employees of all levels can use it on their mobile devices to view payslips for any period, check data on completed or upcoming business trips, request any employment-related or financial documents (such as employment confirmation letters, personal income tax (2-NDFL) statements or copies of employment history records), view holiday entitlement in days or the annual leaves schedule. Executives can also use the application to approve employees' business travel requests and expense reports.
Incentives and rewards
Nornickel has a robust employee incentive programme with both financial and non-financial rewards designed to retain top talent and motivate our employees to enhance their performance and help drive the Company's business growth.
The use of financial rewards is governed by the Company's remuneration policy.
Nornickel's grading system is designed to maximise its return on investment in human capital and to attract, engage and retain top talent. Grading relies on the point factor method of job evaluation that takes into account knowledge and skills, the complexity of tasks, and the level of responsibility.
Remuneration package across the Group's Russian operations in 2019, %
Average monthly salary in Nornickel Group, RUB 'thousand
Key compensation indicators in 2019, by region 202-1
Corporate culture development
As part of its human resource strategy, Nornickel seeks to develop its corporate culture with a focus on improving efficiency, accountability and employee engagement.
To this end, we have set up change management teams across the Group companies to develop and implement action plans to improve their staff engagement. MMC Norilsk Nickel provides expert support to the teams, which includes regular training sessions, feedback, audits, and guidelines.
To increase awareness, ensure that employees are committed to the Company's goals and values, and improve trust between workers and leadership, the Company has been implementing a project focused on building a culture of dialogue between management and staff at all levels. In 2019 — the second year of the project — we held 30 corporate dialogue sessions, 35 communication skills training courses for managers, 270 informal meetings and a unique three-hour live stream Nornickel Live with the vice-presidents answering employee questions. In total, 5,500 people took part in these events in 2019.
Employee engagement and corporate culture workshops were included in the 2019 agenda of ten conferences in various functional areas as well as the curriculum of the Company's training programmes (Nornickel's Leaders, Pursuing Efficiency, IamHR) and enrolled over 1,000 employees.
In addition, every year, we implement a set of measures to drive employee engagement. They include a corporate employee engagement survey named "Let Everyone Be Heard" run by an international HR consultancy firm based on questionnaires and focus groups, which is followed by the review of the survey results, and implementation of improvement initiatives
The 2019 survey covered more than 30 Norilsk Nickel companies and was completed by 39,300 of the total 73,000 employees invited to participate. Its completion rate exceeding 60%, which means that the results of the survey are representative of the Group as a whole.
Based on the 2019 survey results, employee engagement across the Group grew by 6 p. p., with the highest growth of 10 p. p y-o-y achieved in the top management category.
The survey is followed by the review of the results and development and implementation of follow-up initiatives.
In 2019, over 850 such initiatives were introduced in order to improve employee engagement
Employee awards
To foster engagement and recognise employee achievements, the Company offers non-financial incentives and rewards of various categories and levels. These include government awards, ministry and agency awards, regional and municipal awards, as well as the awards granted by MMC Norilsk Nickel and the Norilsk Nickel Group companies.
The Company rewards employees for their outstanding performance, innovations that drive growth, add economic value or deliver meaningful efficiency gains for the Group or a Group company, and efforts that go beyond formal agreements and contribute to the Company's success.
The Company has a range of corporate awards designed to celebrate employee achievements. In 2019, the Award Policy introduced nine new special titles of honour:
Best Young Talent
Best Start of the Year
Change Leader
Best Health and Safety Head
Best Health and Safety Line Manager
Best Health and Safety Specialist
Best Health and Safety Compliant Worker
Best Inventor
Corporate Life Leader
In addition to a corporate award, the employee receives a one-off bonus. MMC Norilsk Nickel's badge of honour, the highest corporate award, entitles its owner to a one-off payment, as well as a lifetime corporate pension.
The best employees may be nominated for agency (industry) and government awards. The Company welcomes the recognition of its employees' accomplishments by the government and its agencies and proudly nominates them for various awards to highlight their prodigious operational and management achievements, and significant contribution to production growth.
In 2019, a total of 3,696 Company employees were awarded, including 47 and 207 employees honoured with government and ministry/agency awards, respectively; 1,262 employees receiving awards from regional and municipal authorities; and 309 and 1,871 employees granted corporate awards by MMC Norilsk Nickel and the Group companies, respectively.
Personnel development
Training
We need to make sure that we have highly skilled and competent workforce to support the Company' production upgrades, onboard new technology and leverage innovations. This is why continuous training plays a key role in Nornickel's personnel development. 103-2 404-2
Our training programmes cover all functional areas and and all employee categories.
MMC Norilsk Nickel has the Model Regulation on Professional Training in place, which the Group companies use as a basis to develop their internal training regulations.
The Group's employees can benefit from free staff training, retraining, skills improvement, and internship programmes funded by the Group companies. The Company engages external education providers (universities, professional development institutions, research institutes, training centres, and consultants), and also trains employees at its own corporate training centres. The Group's key training hubs are the Norilsk Nickel Corporate University (Norilsk) and the Kola Staff Development Centre (Monchegorsk), which provide training to more than 52,000 employees a year.
In April 2019, 54 managers completed the Nornickel's Leaders corporate development programme, which focuses on project work to improve process efficiency across the Company's business units based on lean manufacturing. Its results were presented by the programme participants to Nornickel's leadership as part of their last training module.
In September 2019, the Company launched Nornickel's Leaders 2.0 — the second course of the programme — in response to high demand both from the employees and business leaders. It welcomed 55 managers most of whom were selected through a competitive admissions process (three applicants per place for entry in June 2019).
In June 2019, we launched Pursuing Efficiency — a corporate development programme for middle management focused on training management skills, developing a leadership mindset, exploring tools for continuous improvement, and getting insights into people management practices. The 10-month programme is available in three cities, including Norilsk, Monchegorsk and Krasnoyarsk, and enrolls 139 employees.
The progress of all programme participants is monitored through the assessment of their activity and engagement levels in the classroom, commitment to completing homework between the modules, project work performance, participation in online training, and other criteria. A dedicated training portal can be used by the students to view the programme calendar, choose a convenient training session date, complete the task, chat with the trainer and other participants, and check their current rating.
In March 2019, Nornickel's IamHR corporate programme for the professional development of HR employees was completed by students. It was designed to strengthen HR management capabilities, improve interaction between business lines and HR functions, and introduce the most advanced solutions and best practices in HR management. The students used their takeaways from the programme to put together a Guide to Employee Management featuring a selection of efficient HR management practices and tools. Job interview and dismissal handling workshops were part of the corporate development programmes for managers. In October 2019, the Company launched a pilot IamHR regional training programme for HR specialists across the Group companies, starting with Kola MMC.
In addition, we also run a number of training programmes on corporate culture and organisational values covering all employees across the board.
Managers are offered an advanced hand-on workshop of corporate culture. In 2019, over 50 workshops were held and attended by more than 500 executives.
The programme translated into a much better alignment of employee behaviour with corporate values Group-wide, with a 1.5–2 times increase in average alignment revealed by the management team survey. 62% of the respondents agreed with the statement "Decisions of my direct supervisor are aligned with the Company's values" (a 7 p. p. increase y-o-y).
Our Values is the Company's training course designed to build a roster of in-house experts to provide training in corporate values and to roll out their expertise across the Group. Following a competitive selection of candidates, we had short-listed and trained 75 internal coaches, who subsequently held more than 400 Our Values sessions for over 10,000 employees.
Key personnel training indicators 404-1
Talent pool
To ensure availability of highly qualified managerial personnel for the Group's operations, Nornickel relies on continuous professional development planning for its employees, builds a talent pool for leadership positions, trains and promotes pool members.
In 2019, the Company continued to roll out the talent pool management programme for junior and mid-level managers at its Norilsk site. Our Corporate University successfully implements a training and development programme for talent pool members and their mentors based on cutting-edge education technologies and a combination of classroom and online tuition. It has also put together a compendium of essential tools and techniques for talent pool members and mentors to help build and develop employees' leadership skills and support them along their career paths.
Professional development projects for target personnel categories
In 2019, our Norilsk site facilities continued the roll-out of the Talent Pool automated management system based on SAP HCM to boost talent pool management efficiency and enable data consolidation into a single database.
Over the year, Nornickel also launched a comprehensive succession planning programme for senior leadership roles at Polar Division, Kola MMC and other Norilsk site operations
Career guidance and recruitment of young talent
Nornickel actively connects with young graduates, students and schoolchildren as part of its leadership, internship and career guidance programmes designed to assist the Company in attracting the best talent.
Our key talent engagement initiatives include the Career Start internship programme, the Conquerors of the North case competition, and the First Arctic leadership programme.
We closely cooperate with higher educational institutions and have cooperation agreements in place with 25 universities across Russia.
The Company prioritises the following majors:
underground (subsurface) ore mining;
mine surveying;
mineral processing;
mining electrification and automation;
mine and underground construction;
industrial and civil construction;
ground vehicles, hoisting/conveying and road machinery;
mining machinery and equipment;
power and electrical engineering;
operation of transportation vehicles and systems.
In 2019, our Career Start programme welcomed 322 students who completed their field and pre-graduation internships at Nornickel's facilities, with 93 of them subsequently hired by the Company. During the year, 90 best students were on scholarships awarded by Nornickel.
In 2019, the Company launched its first-ever head office internship programme, inviting top Moscow-based students to take part in paid internships at its Moscow office. The programme showed a record high conversion rate ending in full-time employment for 78% of the interns.
Nornickel places a strong emphasis on promoting engineering education in Russia, helping to boost interest in engineering careers among young people. In 2019, we supported "Cup Technical" and "Metal Cup: Industry 4.0" — Russian and international case competitions among students of technical universities. They challenged students to develop solutions to business cases dealing with Nornickel's operations, giving them valuable insights into the Company's business.
Also, we run a number of career guidance initiatives for schoolchildren. They include Arctic.PRO R&D Winter School, Arctic Wave festival of R&D discoveries, IMake engineering marathon, School of Urban Competencies and the School Break educational project — all attended by over 29,500 schoolchildren annually.
Social policy
Nornickel Group offers its employees — many of whom work beyond the Arctic Circle — a wide range of benefits and social care support. They are provided on an ongoing and consistent basis, taking into account employee feedback. To make changes to the existing programmes, develop new ones or discontinue the programmes that have achieved their goals and objectives, the Company carries out a thorough and comprehensive review of the situation with due regard to its opportunities and the employees' interests.
The social package includes the following benefits and compensations:
health resort treatment and vacation to employees and their families at subsidised prices;
payment of return travel to and from a place of vacation for employees in the Far North and equivalent areas, and their families, including associated baggage fees;
voluntary health insurance;
one-off financial aid to employees experiencing certain major life events or hardships;
additional employee pensions and other types of social benefits under the existing collective bargaining agreements and internal regulations.
Social expenses and benefits, RUB mln
Health improvement programmes
The harsh climate of the Far North and the nature of operations at the Group's facilities require special care for the health of employees, putting health improvement and wellness programmes among the priorities of Nornickel's corporate social policy. For many years, the Company has been implementing programmes of rehabilitation and health resort treatment for its employees and their families.
Co-Funded Pension Plan Programme 201-3
Nornickel's employees are offered an opportunity to join the Co-Funded Pension Plan, a corporate private pension programme. As at the end of 2019, it covered 12,300 employees across 22 Group companies, with over 5,500 retirees already receiving pensions.
The programme provides for two pension plans: Parity and Corporate. Under the Parity Plan, pension savings are co-funded by the employee and the Company on a par (equal) basis. The Corporate Plan is designed for highly skilled employees and/or employees with highly sought-after occupations; within this plan, Nornickel finances private pension plans for such employees
Participants of the Co-Funded Pension Plan, by region
Co-Funded Pension Plan highlights
Housing programmes
In 2019, Nornickel continued implementing a combined Our Home / My Home corporate social programme.
It covers employees of Polar Division, Polar and Murmansk Transport Divisions, Kola MMC and 20 more Group companies operating in Norilsk, the Taimyrsky Dolgano-Nenetsky Municipal District and the Murmansk Region. Since the start of the programme, 3,826 apartments have been provided to the Company's employees. To do so, Nornickel purchases ready-for-living apartments in various Russian regions at its own expense and provides them to eligible employees under co-financing agreements. The Company pays up to a half of the apartment cost (but in any case no more than RUB 3 mln), with the rest paid by the employee within a certain period of employment with Nornickel Group (from five to ten years). The cost of housing remains unchanged for the entire period of the employee's participation in the programme. Property titles are registered at the end of the employee's participation in the programme, but the employee may move in immediately after receiving the apartment.
In 2019, Nornickel launched Your Home — a new housing programme based on similar arrangement as the Our Home / My Home programme, i.e. payment by instalments and up to a half of the apartment cost (but no more than RUB 3 mln) covered by the Company. The only difference is that the title to Your Home properties is registered right after the purchase but is burdened with a lien to be held by the seller until the employee fully pays up the entire cost of the apartment and their participation in the programme ends. The apartments are purchased by the Company in the Moscow and Tver regions and the city of Yaroslavl and allocated to employees after their commissioning upon completion of construction.
Nornickel also runs the Corporate Social Subsidised Loan Programme aimed at providing interest-free loans to the Company's employees to make a down payment and reimbursing a certain share of interest on their mortgage loan. Overall, more than 400 employees have taken part in the programme since inception.
Support to new employees
Nornickel provides orientation support to newly employed staff relocating to Norilsk and the Taimyrsky Dolgano-Nenetsky Municipal District, including young specialists, workers, engineering staff and managers.
It also offers them financial assistance and reimburses relocation expenses, baggage fees, and living costs for the first three years. On top of that, the Company also pays a one-time relocation allowance to support employees at the new place of work.
With 352 employees joining the relocation support programme in 2019, it now has a total of 1,512 participants.
Sporting and mass public events programme
«Nornickel promotes sports and a healthy lifestyle to recharge the corporate team spirit and maintain a positive work environment. It organises sporting events and competitions attended by its employees, their families, and the local community.
We team up with various sports federations, which in turn contribute to the development of sports in the regions where the Company operates by providing training support (for coaches and instructors), giving master classes, and promoting a healthy lifestyle.
The events run by the Company include the annual Polar Division Olympics, Kola MMC Olympics, Norilsk Nickel Ski Track health marathon, "Dad, Mum and I — a Sporty Family" corporate competition, swimming, ice hockey, futsal, volleyball, basketball, alpine skiing, snowboarding competitions, and sport events dedicated to the Metallurgist Day and other high days and holidays.
To promote amateur hockey, Norilsk hosted the Night Hockey League in the 2019/2020 season, with 10 teams comprising Nornickel employees among the participants.
In 2019, about 30,500 employees and local residents took part in the corporate mass sports events, spartakiads and sports initiatives held by the Group companies.
Support of employees with disabilities
The Company makes efforts to recruit people with disabilities in line with the requirements of the Russian law and ensures necessary working conditions, including work and rest schedule, annual and additional paid leaves, and specialised workspace equipment.
As per the employment quotas that vary depending on the region and company size, the share of such employees may come up to 2% of the average headcount.
Programmes supporting former employees and their families
The ongoing support of its former employees is part of the Company's corporate social policy.
The Company's Veterans programme has been designed to support unemployed pensioners who permanently reside in Norilsk. The terms of participation depend on the employee's length of service or permanent disability status. Financial aid is paid from the charitable contributions made by the Company.
The former employee financial aid programme establishes the amount of the benefit paid upon retirement by reference to the employment period.
The Pensioner Financial Aid Fund grants financial aid to former employees who retired prior to 10 July 2001 provided they had been employed by the Company's units for more than 25 years and permanently reside outside of the Norilsk Industrial District. The Fund relies on voluntary monthly contributions from employee salaries and equal charitable contributions from the Company's budget.
The Company also provides targeted assistance to its former employees and their families to pay for health improvement and medications, funeral services, and helping in financial distress.
Improvement of social and working conditions
At Nornickel, we place a strong emphasis on improving the living and working conditions of our people and strive to create a comfortable working environment. The Group companies operate more than 2,200 sanitary, amenity, sports and fitness, catering, healthcare, and recreational facilities with a total area of over 350,000 sq m.
From 2003, the Group has been implementing the programme to improve social and working conditions. Since its launch, we have overhauled 279 social facilities and purchased 419 relocatable buildings, investing a total of RUB 5,539.1 mln*
In 2019, the programme covered nine divisions and Group's Russian companies located in Norilsk, the Taimyrsky Dolgano-Nenetsky Municipal District and the Murmansk Region. They completed the overhaul of 26 social facilities, including 3 catering facilities, and purchased 11 relocatable buildings to be used by employees to change, warm up and take meals. The Company renovated a total 7,484.5 sq m and improved social and working conditions for more that 2,800 employees. Total costs amounted to RUB 662.9 mln, including RUB 557.5 mln invested in design and overhaul, and RUB 105.4 mln spent on equipment.
From 2020, the programme is expected to see a considerable increase in financing, with additional funds allocated to the repairs of both social facilities and common use areas (entrance checkpoints, entrance groups, halls, flights of stairs, corridors). To create a comfortable working environment for our people, we are now developing a single exterior and interior design concept that will be implemented throughout our production facilities from entrance checkpoints to the individual workplaces. Planned overhauls will cover over 80 social facilities.
The programme is planned to be implemented in three-year periods and is estimated to cost more than RUB 4 bln over the course of 2020–2022. During this time, the Company expects to repair and equip over 250 social facilities.
Social support to employees facing redundancies due to closure of production facilities
Social support to employees facing redundancies due to closure of production facilities
In late 2019, the Group decided to shut down its smelting facilities in the town of Nickel on the Kola Peninsula with a view to ensuring compliance the environmental regulations and improving environmental conditions in the Pechengsky District of the Murmansk Region.
The smelting production closure will affect 660 employees of Kola MMC (Smelting Shop and support services) and Pechengastroy. In December 2019, Nornickel developed a programme of social support for the smelting operations personnel facing redundancies, making the commitment to support them in relocating to a new place of residence, retraining, and further employment. This commitment was agreed with the Social and Labour Council and trade union organisations of Kola MMC and Pechengastroy.
In addition, in 2020 the Company will launch its dedicated Nornickel Employment Centre that will focus on providing comprehensive support to the workers facing redundancy due to the smelting operations closure (including information, consulting, and career guidance support) and cooperating with the divisions of Nornickel Group, regional authorities and employers in the Murmansk Region on employment opportunities for its redundant workers.
Any staff-related measures will be taken in compliance with the requirements of labour and employment legislation and our social support program.
Key social support programme benefits
1. Employees re-employed by other Nornickel Group's companies shall be entitled to:
reimbursement of rental costs associated with relocation to another city;
retention of the salary level achieved by the time of being made redundant (for a calendar year);
reimbursement of the cost of relocation for the employee and their family;
reimbursement of associated baggage fess;
priority right to participate in the Group's subsidised loan programmes with a view to purchasing housing at the new place of work;
training / retraining / certification of qualifications for a new occupation/role at the cost of the Company;
2. Employees made redundant shall be entitled to:
severance payment of six months of their average salary (as well as additional payments for retired employees, socially disadvantaged categories of workers and participants in the Succession Programme);
early eligibility to a corporate pension for participants of corporate pension programmes subject to their eligibility to a pension based on old age, disability or long service;
reimbursement of the cost of relocation for the employee and their family;
reimbursement of associated baggage fess;
financial assistance in purchasing housing under the Our Home /Your Home programmes;
retention of the VHI policy for a calendar year from the date of dismissal.
3. The Succession Programme, which provides for the training of the employee facing redundancy by another Company employee who has reached the retirement age, with the payment of severance pay to the mentoring employee upon the training completion.
Occupational health and safety
Occupational health and safety is one of Nornickel's strategic priorities. As a company engaged in mining, concentration and smelting operations, running many hazardous production facilities, and using various hazardous substances in its processes, we are aware of our responsibility for life and health of production workers, both our own and those employed by contractors.
Nornickel's Occupational Health and Safety Policy gives precedence to the life and health of employees over operational performance while also demonstrating the Company's commitment to creating a safe and healthy environment and fostering sustainable employee motivation for safe workplace behaviour.
Zero work-related fatalities and an ongoing reduction in overall workplace injuries are the Company's key strategic priorities in OHS.
Health and safety management
Occupational health and safety (OHS) at Nornickel is governed by Russian laws, international regulations and standards, and internal policies and regulations. 103-2
OHS regulations:
Applicable Russian laws aligned with international laws, including conventions of the International Labour Organisation
Occupational Health and Safety Policy
Occupational Health and Safety Strategy
Corporate OHS standards (16 in total)
OHS sections in collective bargaining agreements for the Group's Russian operations
Regulations and guidelines for all production processes
Project implementation plans and specifications for repair, construction and installation works
Health and safety guidelines for specific jobs and types of work at all of the Company's facilities
Occupational health and safety responsibilities are allocated among Nornickel's various governing bodies and business units in line with their terms of reference.
Contractor safety management 103-2
Contractor operations (repair, construction and installation works at the existing facilities) are classified as high-hazard and governed by the respective corporate standard. Work permits, operations certificates and work execution plans (process sheets, guidelines, etc.) must contain safety requirements to be met when organising and performing work. The Company checks compliance with these requirements during each shift.
Prior to commencement of work, contractors' staff receive pre-job and ad hoc health and safety briefing, including security measures set forth in work execution plans.
In 2018, Nornickel developed and introduced a dedicated standard to improve control and safety of work performed by contractors at its facilities. The standard sets out relevant requirements applicable to contractors at the selection stage and onwards. In 2019, we consistently implemented it and monitored compliance with its requirements. In particular, we held joint inspections of compliance with safety requirements at work, and OHS council (committee) meetings involving contractor representatives. In case of failure to comply with OHS requirements, contractors were fined. The total amount exceeded RUB 11 mln in 2019.
Occupational health and safety certification
As at the year-end 2019, the Group's key production facilities were OHS certified.
In 2019, the Company began preparing for OHS certification for ISO 45001:2018 Occupational Health and Safety Management System. As part of the preparations, we held external diagnostic audits, workshops for the top management and managers of different functions, as well as master classes on audits of occupational health and safety management systems, with practical training sessions for internal auditors hosted by our production sites. In addition, we developed a new Regulation on the Company's Health and Safety Management System taking into account the requirements of ISO 45001:2018, and the certification authority conducted a preliminary audit of the H&S system documents.
OHS system development and mitigation of key risks
As part of our strategic goal to reduce the occupational injury rate, the Company seeks to continuously improve the elements of its occupational health and safety framework.
The reporting year saw the Company continue implementing an automated system for OHS process management monitoring that was put on stream in Polar Division, Bear Creek and Norilsknickelremont. In 2020, it is expected to be rolled out across a number of transport, supply and fuel subsidiaries. The system is based on a modern (proactive) risk management model that provides for active identification of hazardous factors in existing technological processes and analysis of root causes of accidents and enables:
reflection of real working conditions and processes, identification of the most significant risks in terms of safety for each of production operations and working areas;
identification of materialised and potential risks during registration and investigation of incidents, and accounting for violations and discrepancies;
prevention of possible incidents based on the retrospective analysis of risks and previous hazardous situations, accidents, incidents;
planning, control and evaluation of the effectiveness of risk mitigation measures.
Health and safety expenses
As part of a Technological Breakthrough programme launched to improve production efficiency and safety, the Company has also introduced or is at the final stage of implementing:
radio and positioning systems that control and accurately locate employees and equipment in underground mines;
3D VR simulators for training and skill control, including in health and safety;
remote control of stationary equipment, which reduces the number of people in hazardous areas;
mining supervision and control projects designed to provide real-time information about mining operations, identify deviations and take preventive measures.
To improve the safety of mining operations, in 2019 Nornickel actively rolled out solutions to minimise manual labour in unsupported areas of the mine, and implemented new methods of temporary and protective anchorage support in mines. Also in 2019, the Company installed additional protection for special-purpose machinery used for lifting workers in the process of underground capital construction and mine preparation works, and installed additional structures to prevent employees from falling from heights.
Provision of personal protective equipment
As the Group's employees are exposed to hazardous and harmful workplace factors (underground work, operation and maintenance of mining equipment and heavy self-propelled vehicles, extreme climate, etc.), it provides them with personal protective equipment (PPE) in addition to implementing technical and organisational safety measures. 403-3
To supply comfortable best-in-class PPE in line with the corporate standard, the Company's production sites run preliminary tests on PPE, including the most advanced equipment from leading manufacturers.
To effectively monitor safe working behaviour, the Company makes employees with a track record of up to three years wear red helmets with the word "Warning" and protective clothing with "Warning" badges.
In 2019, the Group purchased personal protective equipment for a total of RUB 2,399 mln, or RUB 39,000 per employee provided with the free PPE, including RUB 914 mln, or RUB 50,000 per employee spent by MMC Norilsk Nickel.
Employees working in contaminated conditions are supplied with wash-off and decontaminating agents free of charge.
Special assessment of working conditions
In 2019, the Company carried out a special assessment of working conditions at Polar Division, Bear Creek, Pechengastroy, GRK Bystrinskoye, NTEC, Norilskgazprom, and at other production facilities, in accordance with the Federal Law On Special Assessment of Working Conditions. It covered more than 12,000 workplaces and over 22,000 employees, with expenses across the Group standing at around RUB 13 mln, including over RUB 3 mln for MMC Norilsk Nickel.
Prevention of occupational diseases
To prevent occupational diseases, Nornickel exercises regular health monitoring of personnel. Employees undergo compulsory pre-employment, regular and ad hoc medical examinations and check-ups organised at the Company's expense. Those that have contact with hazardous materials are subject to additional examinations held at least once in five years by occupational pathology centres or other organisations authorised to conduct pre-employment and regular check-ups. These serve to assess occupational health fitness and determine if the disease is job-related.
In 2019, the Group's costs related to medical examinations and maintenance of medical aid posts amounted to RUB 294 mln and RUB 247 mln, respectively.
The Company's facilities have their own medical aid posts to perform pre-shift and pre-trip check-ups and provide medical assistance to employees upon request.
To automate the pre- and post-shift check-up process, the Company implements an electronic health check-up system. It was put into operation at Polar Division, Kola MMC, GRK Bystrinskoye, and Norilskgazprom.
The Company put in place contactless breath alcohol screening devices to prevent intoxicated employees from accessing production facilities. The devices are running at Polar Division (mines, Copper Plant), Bear Creek, GRK Bystrinskoe and Norilsk Production Support Complex.
The Company provides employees working in harmful and hazardous conditions with free foods, milk, and other equivalent food products for therapeutic purposes in compliance with the applicable Russian legislation and corporate policies. In 2019, food and milk costs across the Group amounted to RUB 1,194 mln.
In case of hazardous production factors identified as part of a special assessment of working conditions, the Company provides affected employees with free personal protective equipment, including respiratory protection (respirators, gas masks), hearing protection (earmuffs, earplugs), eye protection (glasses/goggles with UV filters, visors), skin protection (gloves, protective and regenerative creams, protective outwear).
OHS control and prevention
To improve safety culture and prevent workplace injuries, Nornickel regularly takes control and prevention measures, including:
second-party OHS management audits (cross-company audits of the Group companies involving the OHS heads and experts from other Group companies); in 2019, we conducted 81 cross-company OHS audits, a twofold increase year-on-year;
internal OHS management audits;
OHS monitoring at each facility, including multi-phase production site control and ad hoc, targeted and comprehensive OHS inspections;
safety behaviour audits;
compliance and certification audits as part of the OHSAS 18001 management system;
independent external audits of the OHS management system and occupational safety culture
Starting 2019, the Company holds the Engineer's Day. During the event, senior managers of the production companies and divisions are engaged in issuing work orders by line managers, and assess the quality and completeness of pre-work briefing, control and prevention work, including safety behaviour audits, and line managers' communication with their subordinates.
Health and safety performance indicators for accident prevention
Health and safety competitions
In 2019, we launched team and individual competitions in occupational health and safety in line with the newly developed HSE standard. Team competitions were held across seven groups of Nornickel's production facilities.
Results of individual competitions were announced with the following awards granted:
Best Health and Safety Head;
Best Health and Safety Line Manager;
Best Health and Safety Specialist;
Best Health and Safety Compliant Worker.
The Company also runs an ongoing Safe Work communications programme. In 2019, it focused on:
media support of key OHS initiatives;
demonstration of the management's commitment to occupational safety (media publications, management meetings with employees);
updating OHS information on the corporate portal;
covering OHS competitions and announcing the best OHS manager, expert, and workplace;
making employees aware of the existing OHS situation in the Company, accidents, investigations, and actions taken.
Engagement of employees in safety management 403-1
Most of the Group companies have in place joint health and safety committees (councils) made up of the management, employee and trade union representatives. The Group companies operating such joint committees employ over 66,800 people (around 91% of the Group's total headcount).
Authorised representatives of trade unions and staff in occupational health and safety (1,026 employees) were elected to participate in preventive activities across the Group's production units. In 2019, they took part in over 22,000 audits and submitted more than 7,000 health and safety improvement proposals.
Health and safety topics covered in formal agreements with trade unions 403-4
The Group and most of its production companies entered into collective bargaining agreements with employee representatives (including trade union organisations). The collective bargaining agreements contain relevant occupational health and safety provisions and cover over 62,000 of the Group's employees (approximately 84% of the Group's total headcount).
OHS training
One of the key strategies to increasing occupational safety is improving OHS qualifications of staff. To this end, Nornickel organises regular briefings on and training courses in occupational health for its employees.
In 2019, OHS pre-certification briefing, basic training and certification covered 33,000 employees of the Group, including more than 11,000 from MMC Norilsk Nickel. The Group's health and safety training expenses exceeded RUB 86 mln, including RUB 45 mln spent by MMC Norilsk Nickel.
Polar Division, Polar Construction Company, Kola MMC, Norilsk-Taimyr Energy Company, Norilsknickelremont, Bear Creek, Norilsk Production Support Complex, and Pechengastroy use comprehensive Pre-Shift Examiner systems designed to test and consolidate the knowledge of applicable safety requirements for different disciplines. Employees are required to pass a test before starting their work shift.
In 2019, we redesigned a dedicated induction OHS training course for new employees and employees with a track record of up to three years (according to the new corporate standards and methods of OHS risk identification, assessment, and management). In 2019, 3,422 employees completed training programmes.
Opportunities to improve OHS qualifications are offered to managers and specialists, with Norilsk Nickel Corporate University holding dedicated workshops with contributions from an external consultant. Another notable educational workshop was held in April 2019 in Sochi as part of the Russian Health and Safety Week. It covered the production system, lean manufacturing and 5S methodology.
Nornickel also actively develops interactive training. In 2018, we introduced dedicated interactive training courses for six mining jobs (LHD operator, hole driller, production face miner, electric locomotive driver, blaster, tipple operator) in order to provide health and safety briefings. In 2019, we developed and launched another six modules (crusher operator, conveyor operator, slinger, electric and gas welder, dock operator, furnace operator).
Workplace injuries
The Group's Health and Safety Strategy, which was reviewed and approved by the Audit Committee of the Board of Directors in 2014, lays out plans to reduce production-related accidents in absolute terms every year, pursuant to Russian labour laws.
Bringing fatal production-related accidents down to zero is one of the strategic objectives to be reached in the course of implementing the Health and Safety Strategy.
In 2019, the Company failed to improve its LTIFR due to increased number of accidents reported by Norilsknickelremont (from 1 to 6), Pechengastroy (from 1 to 3) caused also by reallocation of equipment maintenance and repair responsibilities within the Group, and by GRK Bystrinskoye (from 1 to 4) as part of its ramp-up. Nonetheless, workplace injury rates in 2019 were still below the industry average and the Company average for the last five years.
All workplace accidents are investigated in accordance with applicable Russian laws. Investigation results serve as a basis for developing measures to be taken promptly to eliminate the root causes.
In order to define priority paths for further improvement of the corporate health and safety management system and mitigate injury and accident risks across Nornickel's key assets, an independent company has been assessing the level of the Company's industrial safety culture every year since 2014. During the six years, our safety culture level (a Bradley Curve indicator) improved from 1.4 to 2.77. Improvements in the safety culture metrics were driven by greater personnel involvement in occupational health and safety, OHS leadership exemplified by the management, and stronger risk assessment and management expertise.
Safety culture maturity (Bradley Curve)
Fatalities by accident and work type in 2019 403-2
Key workplace injury indicators
Emergency preparedness
The Group operates over 300 hazardous production facilities, and uses various hazardous substances in its processes. These facilities comply with Federal Law No. 116-FZ On Industrial Safety of Hazardous Production Facilities dated 21 July 1997 ("Federal Law No. 116-FZ"), and ensure preparedness for emergencies, including emergency containment and response.
The underlying document for emergency containment and cleanup plans is the Regulation on Containment and Elimination of Accident Consequences at Hazardous Production Facilities approved by Resolution No.730 of the Russian Government dated 26 August 2013. They are approved by heads (deputy heads) of production units that operate such facilities, and heads of regional emergency rescue services and units.
The plans are reviewed and approved in a timely manner, their effective periods being:
In order to ensure readiness for containment and cleanup at hazardous production facilities, Polar Division signed contracts with a professional mine rescue unit for mine rescue services and the maintenance of auxiliary rescue teams' equipment. Auxiliary mine rescue teams were set up at Polar Division's and Kola MMC's hazardous production facilities (hazard classes 1 and 2) engaged in underground mining operations, as required by Federal Law No. 116-FZ and the Procedure for Establishing Auxiliary Mine Rescue Teams approved by the EMERCOM's order No. 765 dated 29 November 2013.
MMC Norilsk Nickel provisions for emergency containment and cleanup at its hazardous production facilities (with Polar Division allocated RUB 50 mln, Kola MMC − RUB 20 mln, and Norilsk Production Support Complex, Bear Creek, GRK Bystrinskoe — RUB 5 mln each).
The Polar Division, Bear Creek, Norilsk Production Support Complex, GRK Bystrinskoe and Kola MMC hazardous facilities put in place surveillance, warning, communication and support systems to be fully prepared for emergency containment and cleanup. Mines are equipped with radio and positioning systems for employees, and telemetry systems for underground machinery to track their locations. Hazard class 1 and 2 facilities operate local emergency warning systems.
Emergency preparedness system at hazardous production facilities
Anti-corruption
UN Global Compact Principles
Principle 10: Businesses should work against corruption in all its forms, including extortion and bribery
Preventing and fighting corruption
Our success and ability to deliver on strategic goals are contingent on the trust of shareholders, investors, partners, employees, government and other stakeholders. 103-2
Nornickel's underlying document is this area is the anti-corruption policy that applies to our representatives and contractors, including foreign public officials and officers of international public organisations. The respective anti-corruption responsibilities are stipulated in agreements made with contractors or expressly provided for by the applicable laws.
Russian companies in Nornickel Group adopt and implement their own anti-corruption regulations in line with the Company's anti-corruption policy.
We take all the necessary and reasonable steps to ensure our foreign operations comply with the key principles and requirements of the anti-corruption policy.
Our anti-corruption initiatives are regularly covered in corporate press releases. We update the Preventing and Fighting Corruption page on our corporate website at https://www.nornickel.com/sustainability/anti-corruption/ on an ongoing basis. The page contains information on anti-corruption regulations adopted, measures taken, preventive mechanisms introduced, legal training sessions organised and law-abidance initiatives held for staff and counterparties.
We also train our people in basic anti-corruption measures. When recruited, all employees are required to familiarise themselves with the corporate Anti-Corruption Policy and related by-laws, and sign an addendum to their employment contract that sets out anti-corruption responsibilities. 205-2
Additionally, we have created a specially designed e-learning course on preventing corruption. As at the end of 2019, 100% of employees were made aware of the Group's existing corruption prevention policies. In 2019, the dedicated training on the requirements and provisions of the corporate anti-corruption regulations covered 3,968 people.
We assess corruption risks on an annual basis, conducting quarterly risk monitoring. In 2019, the assessment covered 78% of our business units. 205-1
Through the efforts of our representatives, we take an active part in developing and implementing domestic and international policies on combating corruption. Andrey Bugrov, Nornickel's Senior Vice President, is the Company's top executive in charge of anti-corruption practices. He holds membership in a number of Russian and international organisations that supervise this area, in particular:
Expert Council of the Presidential Anti-Corruption Directorate;
B20's anti-corruption task forces;
Expert Council on Corporate Governance at the Russian Ministry of Economic Development;
Russian Union of Industrialists and Entrepreneurs (as a representative engaged in groups and committees of the Business and Industry Advisory Committee to the OECD (BIAC): the Anti-Corruption Task Force and the Corporate Governance Committee).
Preventing and Fighting Corruption at Nornickel
Creating awareness and training employees on Nornickel's anti-corruption prevention policies and practices in 2019, by region 205-2
Creating awareness and training employees on Nornickel's corruption prevention policies and practices in 2019, by category
Corporate Trust Service
We rely on our Corporate Trust Service to ensure prompt response to any reports of abuse, embezzlement or other violations. The Service's remit extends across all business units of the Company and Group companies. Report statistics are submitted to the Audit and Sustainable Development Committee of the Board of Directors and the Company's business units on a quarterly basis. 102-17 103-2
The standard case closure time is 21 days from the report coming in and being registered, to it being closed following the review of the investigation results by the Head of Service. The exceptions are reports that require immediate action or additional investigation.
If the report is found substantiated, a set of control measures is taken, and if a violation is confirmed, measures are taken to correct the situation, eliminate any negative consequences, and inform stakeholders.
The principles underlying the Corporate Trust Service include guaranteed confidentiality for whistle-blowers, independent review of reports, and timely and unbiased investigation of all cases irrespective of the position and employment period of employees against whom allegations are made. We do not tolerate workplace or other retaliation against any employee who reports violations through the Corporate Trust Service or other channels.
Nornickel's Corporate Trust Service: 24/7 toll-free hotline: +7 800 700 1941 and +7 800 700 1945, e-mail: skd@nornik.ru.
Information about the Corporate Trust Service is posted on the Company's official website (www.nornickel.com), intranet site, payslips, calendars and posters with the Service's logo.
Persons in charge of the Corporate Trust Service have individual KPI targets of improving incoming reports processing.
Framework for registering and reviewing reports by the Corporate Trust Service
Anti-money laundering and counter-terrorist financing initiatives
As required under Federal Law No. 115-FZ On Anti-Money Laundering and Combating the Financing of Terrorism dated 7 August 2001, the Company implements a set of anti-money laundering and counter-terrorist financing initiatives («AML/CTF»).
The main document regulating the Company's procedures for AML/CTF monitoring is the Internal Control Rules on Combating Money Laundering and Financing of Terrorism and Proliferation of Weapons of Mass Destruction developed in compliance with the Federal Law requirements and approved by Nornickel President's Order No. GMK/83-p dated 26 July 2019.
The key principle underlying the Company's AML/CTF monitoring practices is the engagement of all employees, within their competences, in identifying signs of money laundering and terrorist financing activities in counterparties' operations, and also in identifying operations subject to mandatory control.
The Company runs due diligence on all potential counterparties before signing contracts with them in order to check their reliability and identify entities and persons involved in extremist or terrorist activities.
Environment
UN Global Compact Principles 103-2
Principle 7: Businesses should support a precautionary approach to environmental challenges
Principle 8: Businesses should undertake initiatives to promote greater environmental responsibility
Principle 9: Businesses should encourage the development and diffusion of environmentally friendly technologies
Environmental management
Nornickel considers environmental protection an integral part of all production processes. We comply with the applicable laws and international agreements and are committed to reducing emissions, on a phased basis, and the sustainable use of natural resources.
Nornickel's strategic goals in environmental management
Environmental management priorities:
Phased reduction of pollutant air emissions, primarily sulphur dioxide and solids
Development of waste disposal sites to reduce human impact on the environment
Progressive reduction of effluents into water bodies
Biodiversity conservation across regions of operations
Zero pollution in maritime cargo transportation and vessel operation
Sustainable use of natural resources and introduction of eco-friendly technologies
Involvement with environmental public-private partnership projects
Environmental management responsibilities are distributed among different governance bodies in line with their competencies.
Key environmental management regulations:
Russian environmental laws;
Nornickel's Environmental Policy;
Environmental Impact Assessment Policy;
Biodiversity Policy;
Renewable Energy Sources Policy;
Established maximum permissible environmental impact and its limits;
Plans for reducing pollutant emissions;
Plans for reducing pollutant discharges.
The Environmental Management System is part of the Group's integrated quality and Corporate Integrated Quality and Environmental Management System (CIMS), which enables the Group to harmonise environmental and quality management initiatives with operations of other functions (production management, finance, health and safety, etc.). This approach is beneficial both for environmental security and for an overall performance across the Company.
The Group's core companies are certificated under ISO 14001:2015 Environmental Management Systems
MMC Norilsk Nickel
Kola MMC
Norilsk Nickel Harjavalta
In 2019, we conducted a number of internal audits. For this purpose we engaged specially trained and competent personnel in line with international standards and our by-laws. The reporting year saw:
19 internal audits at the Head Office;
14 internal audits at Polar Division's subsidiaries;
28 internal audits at Kola MMC;
22 internal audits at Murmansk Transport Division;
18 internal audits and one corporate audit at Polar Transport Division.
The Company has drafted and keeps updating a register of corporate and internal auditors.
Precautionary approach
In accordance with its Investment Project Risk Management Regulations, Nornickel analyses risks and assesses impacts and potential consequences using qualified expert review during both project initiation and implementation. In the event material risks are identified, mitigation initiatives are developed, and a decision may be taken to abandon the project. During a state expert review, FEED documents for all the ongoing projects undergo mandatory assessment for compliance with the applicable law. 102-11
When planning our operations, we ensure compliance with the applicable Russian environmental laws and regulations.
Environmental protection expenditures
In 2019, the Group's environmental protection expenditures stood at RUB 39.5 bn, up 21.6% y-o-y. The largest spending items were current environmental protection expenditures (RUB 21.6 bn) and capital investments to ensure environmental protection and sustainable use of natural resources (RUB 17 bn). 103-2 307-1
In 2019, we paid a total of RUB 1,890,000 in environmental fines, 40.7% less y-o-y, and received 41 improvement notices from regulators.
Environmental costs and expenditures, RUB mln
Sulphur Programme
Sulphur Programme is a comprehensive environmental initiative implemented as part of Nornickel's strategy. It aims to drastically reduce SO2 emissions from the Company's operations to meet the maximum permissible levels.
The Kola project envisages:
the shutdown of smelting capacities in Nickel resulting in zero SO2 emissions in the cross-border area;
upgrade of nickel production facilities with a shift to the leaching technology (implemented in 2019);
upgrade of Zapolyarny Concentrator, including the construction of an additional flotation circuit and loading facility;
sales of low-grade Kola concentrate.
For the high-grade Kola concentrate, market alternatives will be considered. However, we prioritise our own smelting capacities at Polar Division subject to productivity improvements / debottlenecking initiatives.
Sulphur Programme roadmap
To achieve these objectives, we plan to build the following capacities at Polar Division's Nadezhda Metallurgical Plant by 2023:
two lines of SO2 capturing from flash furnaces and sulphuric acid production;
limestone preparation and neutralisation lines (sulphuric acid into gypsum);
gypsum storage (3 km away from the plant);
supporting infrastructure.
To raise the stakeholders' awareness, we opened a Sulphur Programme showroom at Nadezhda Metallurgical Plant. The showroom uses the latest exhibition technology. The exhibits include:
architectural models of the facilities to be used to capture sulphur dioxide at the plant;
building models with augmented reality elements to demonstrate solutions and technology;
interactive stands providing information about the existing projects, Polar Division, Nadezhda Metallurgical Plant and the Company's other environmental initiatives;
screens with information videos about the projects.
At Polar Division's Copper Plant, we intend to roll out ready-made solutions used for the NMP project subject to the production facility specifications, and launch a continuous converting facility.
We also plan to relocate the project back to Copper Plant, leaving enough space at NMP to unlock strategic optionality for capacity expansion.
Performance indicators
Environmental impact indicators
Air protection
Polar Division's various operations impact the environment in the Norilsk Industrial District. Over 60 pollutants are emitted into the air in this area. While annual emissions of over 30 pollutants are below 1 tonne per each of them, the key pollutant — sulphur dioxide — accounts for around 98% of all emissions. 103-2 413-2
To communicate its environmental efforts to the people of Norilsk, Polar Division has been running an automatic toll-free enquiry service offering short-term forecasts on the environmental situation in the city.
Kola MMC's operations have environmental implications mostly for Monchegorsk and Zapolyarny towns and Nickel settlement in the Murmansk Region. The key pollutants resulting from copper and nickel feedstock processing are sulphur compounds and dust which contains heavy non-ferrous metals such as nickel and copper.
Reduction of air emissions is the key objective pursued by the Company's operational units as part of environmental management and environmental performance enhancement.
The key regulatory document in this area is the Roadmap to Reduce Air Pollutant Emissions in 2018–2023 approved by Rosprirodnadzor for Polar Division. The roadmap takes into account the current state of emission sources following the shutdown of Nickel Plant and the completed reconfiguration stages at Polar Division. It covers major projects (Sulphur Programme projects at Copper Plant and Nadezhda Metallurgical Plant, and the converter upgrade at Copper Plant), which, subject to completion in due time, will allow Nornickel to keep emissions down to maximum permissible rates.
Air pollutant emissions, kt
In 2019, the Group's pollutant emissions increased by 1.3%, while emissions per RUB 1 mln of revenue were down by 16%. Kola MMC reduced its emissions by 5.7%.
Polar Division's emissions in 2019 totalled 1,819.2 kt , up 30.2 kt (1.7%) y-o-y, mainly due to increased sulphur dioxide emissions. The rise in sulphur dioxide emissions was largely driven by a higher sulphur input in the metal-containing feedstock processed at Nadezhda Metallurgical Plant's pyrometallurgical facilities during the reporting period.
In 2019, total pollutant emissions at Polar Division were 177.1 kt below the permitted level.
We continued to bring emissions gradually down to below the maximum permissible concentration levels set for MMC Norilsk Nickel's Polar Division. We also carried on with our efforts to improve control over emissions during unfavourable weather conditions. During the reporting period, over 250 emission control interventions were performed at Nornickel's metallurgical operations.
SO2 emissions at Kola MMC, kt
Polar Division invested over RUB 900 mln in 2019 to overhaul and repair gas cleaning units, dust exhausting units and dust collectors, which resulted in the reduction of dust emissions from stationary emission sources at:
Copper Plant (Smelting Shop 1);
Nadezhda Metallurgical Plant (Smelting Shop 1, Feedstock and Charge Makeup Shop, Elemental Sulphur Production Shop 1).
Talnakh Concentrator (Crushing Shop, Grinding and Flotation Shop);
Mayak and Oktyabrsky mines (surface backfilling preparation complex).
As part of the comprehensive upgrade of nickel refinery in 2019, the Group completed the phased transition from electrolytic nickel refining to electrowinning. The new method reduces operating costs and metal losses in production, improves the product quality and reduces air emissions of sulphur dioxide and nickel-containing dust.
In addition, the Zapolyarny site continued its concentrator upgrade, which includes the construction of a facility to separate low- and high-grade concentrate, a new building for low-grade concentrate dehydration and shipment to third-party consumers. The completion of this project is a prerequisite for closing smelting operations in Nickel in accordance with the Sulphur Programme.
The year also saw repairs completed of the gas duct used to transport gases from the smelting units in the metallurgical shop to the sulphuric acid section of the Refining Shop in Monchegorsk. In 2019, over 260 m (15 sections) of the 1.25 km duct was replaced. With the new gas duct on stream, the metallurgical shop can significantly increase off-gas recycling, ramping it up during adverse weather conditions to ensure better air quality at the production site and in Monchegorsk.
In 2019, Nornickel's Investment Committee gave the go-ahead for projects to cut emissions and improve environmental conditions at Kola MMC's Monchegorsk site. The Company plans to upgrade the 4th technological system in the sulphuric acid section and replace electrostatic precipitators (ESPs) in the dust collecting chamber of the Refining Shop, with total investment standing at RUB 6.2 bn.
The upgrade will see the construction of a new sulphuric acid production line, bringing the design capacity to 75,000 nm3/h, a more than 1.5 fold expansion. Cutting-edge equipment will be installed, with all metal pipework, gas ducts and acid tanks to be replaced with durable acid-resistant plastic alternatives. The total project costs are estimated at RUB 3.1 bn.
On top of that, ca. RUB 3 bn will be spent to replace ESPs used for gas treatment in the Refining Shop's fluidised bed furnaces. A new gas cleaning building is to be constructed as part of the initiative. It will feature 4 four-stage ESPs to increase the amount of impurities removed from sulphur-rich gases. Running simultaneously, the two projects will make Kola MMC's sulphuric acid production considerably more efficient while also reducing air emissions.
Greenhouse gas (GHG) emissions
In light of an increasing exposure to climate risks worldwide and investors' growing focus on this topic, Nornickel is working hard to reduce its greenhouse gas emissions, switch to renewable energy, and improve overall energy efficiency. 201-2
We use low-carbon fuels (mostly natural gas) in our production and power generation processes. We also generate renewable energy at our Taimyr HPP Cascade. Electricity produced by the HPPs accounts for 44.5% of the Group's total power consumption.
We have adopted a proactive approach in responding to GHG regulatory risks in Russia and abroad by:
keeping record of GHG emissions;
developing and implementing a corporate GHG emission management system;
disclosing information on GHG emissions on a voluntary basis;
monitoring domestic and international climate regulations;
assessing the prospects of GHG reduction.
The Company's governing bodies examine on a quarterly basis climate change risk data published in Nornickel Group's quarterly risk reports. As one example, the Board of Directors reviews climate risks while discussing the Company's programmes tracking climate changes and progress reports on major investment projects and treats them as a priority in setting Nornickel's targets and development strategy.
The Company initiates and takes part in climate change events, such as the 8th Ecological Forum themed «Corporate Responsibility to the Future. Technology for Society and Nature.» In December 2019, we held a training for our employees on financial disclosures based on TCFD recommendations, attended by representatives of various Head Office departments.
In 2019, we assessed GHG emissions of the Group's facilities in line with the GHG Protocol Corporate Accounting and Reporting Standard. GHG emissions amounted to some 10 mt of CO2 equivalent*. Direct GHG emissions (Scope 1) account for the bulk of all emissions. Indirect GHG emissions (Scope 2) amount to no more than 1.25% of the total GHG emissions (Scope 1 and 2). 305-1 305-4
The Group expects to stabilise GHG emissions at up to 10–12 mtpa of CO2 equivalent by bringing to fruition the planned production expansion and upgrade projects and implementing a major programme to improve environmental performance.
In 2020, the Company will prepare information on Nornickel's GHG emissions, with a breakdown by production site and segment. We are also planning to assess other indirect GHG emissions (Scope 3) in line with the GHG Protocol Corporate Accounting and Reporting Standard.
To comply with the Russian environmental and GHG regulations, the Company is on course to update our assessment of the GHG emissions sources and the corporate regulatory documents in accordance with Orders No. 300 and No. 330 of the Russian Ministry of Natural Resources.
Greenhouse gas emissions in 2017–2019
Use of ozone-depleting substances
The Group neither produces nor uses ozone-depleting substances (ODS), except for extremely limited amounts used as a chemical agent for laboratory-based chemical analysis as well as for filling and topping compressors in air conditioning units and carbonated water machines that produce water used as a cooling agent for medium- and low- temperature refrigerating equipment. The Company reports on the use of such substances to the Russian Ministry of Natural Resources and Environment as required. 305-6
There were no ODS emissions in 2019.
Protection of water bodies
The Group uses water from surface and underground sources for its drinking, production and process supply needs as well as for community and shipping needs. Water is withdrawn in compliance with the pre-approved limits, without any major impacts on water bodies. No water is withdrawn from either the Ramsar Wetlands or from other protected natural areas. 103-2 306-5
The Company's effluents generally do not exceed the pre-approved limits, including admissible impact limits, or have any major impact on biodiversity of water bodies and related habitats.
In 2019, the Group's water withdrawal* went down by 10.5% y-o-y and totalled 319.4 mcm. This was mostly associated with a decrease in power generation and a resulting drop in water consumption to cool turbine generating units at NTEK's TPP 2.
Besides, the natural inflow of mine water decreased by 7.6 mcm at Polar Division and Bear Creek and by 6.3 mcm at Kola MMC.
Total water withdrawal*, mcm
Total water consumption, mcm
Total effluents, mcm
In 2019, we reused and recycled 87.2% of all water consumed, up 1.5 p.p. y-o-y. Water withdrawal made up 30% of total water consumption.
In 2019, the Group's effluents were down 13.4% y-o-y to 142.3 mcm. This was mainly due to a 17 mcm decrease in the discharge of standard-quality treated water used to cool turbine generating units at NTEK's TPP 2. 306-1
Pollutants in effluents totalled 210.6 kt, down 9.4% y-o-y.
Pollutants in effluents discharged by Polar Division and Norilskenergo (branch of MMC Norilsk Nickel) decreased by 0.3 kt to 72.7 kt.
Kola MMC's effluents dropped by 13,8% y-o-y, mainly due to a decrease in discharge from mines and surface sources.
In 2019, we continued implementing our plan to bring effluents in Norilsk gradually down to maximum permissible discharge rates for each controlled pollutant:
work is underway to draft tertiary treatment procedures for utility wastewater from Copper Plant;
a wastewater treatment technique was developed to treat industrial effluents at discharge point No. 41 of Nadezhda Metallurgical Plant;
water basin, cooling tower No. 2 at Copper Plant, water recycling system and distribution chambers were hot commissioned, and discharge point No 37 was shut down as a result;
as part of the Mayak Mine Water Treatment Project, technologies were developed to treat Mayak Mine's drained water, with work underway to build drained water treatment facilities.
In 2019, Kola MMC developed operating procedures for treating Severny Mine's drained water.
Waste management
Over 95% of the Group's production waste is classified as hazard class 5 (non-hazardous) waste. This includes rock and overburden, tailings, and metallurgical slags. To minimise the environmental impact, mining waste and tailings are stored at special waste disposal sites and are used (utilised) at the Group's facilities or as part of third-party operations. Mining waste and tailings are used to make filling compounds or smelting fluxes, construct and reinforce tailing dumps or railroad groundwork, as road filling, etc. MM3 103-2
All of the Group's waste disposal sites are listed on the national disposal site register. The sites are regularly monitored in line with designated environmental programmes. Tailings dumps are monitored additionally as required by safety standards for hydraulic structures.
Production and consumption waste is treated in accordance with waste generation standards and waste disposal limits.
In 2019, the Group's total waste generation increased by 5.7 mt y-o-y driven by higher production volumes at Bear Creek. The increase in waste recycling in 2019 was attributable to the use of mining waste and tailings by Kola MMC for the construction of dam shores for the concentrator's tailing dump.
In 2019, the amount of waste recycled by the Group increased by 5% y-o-y, accounting for 63% of all generated waste.
Waste generation, mt 306–2
In-house waste disposal, mt
Tailing dump safety*
We take tailing dump safety very seriously and monotor their condition and reliability on a regular basis.
Our tailing dumps comply with Russian laws and have all permits and expert documentation in place required for the commencement of construction. Additionally, we developed mandatory safety criteria to operate each tailing dump and had them approved by regulators.
Every facility has a safety monitoring system that encompasses internal production control and environmental monitoring. Tailing dumps are also inspected for stability by competent independent organisations certificated by Rostechnadzor. All hydraulic structures are subject to ongoing comprehensive monitoring for industrial safety. The operating personnel and the environmental service conduct quarterly internal audits. In addition, the Company and Rostechnadzor carry out annual inspections of hydraulic structures prior to freshets. Our employees operating tailing dumps take relevant annual training and are assessed by Rostechnadzor.
Biodiversity conservation
We seek to minimise any potential negative impact of our operations on biodiversity. Our activities in this area are mainly governed by the applicable Russian laws and the Biodiversity Policy approved by MMC Norilsk Nickel's Board of Directors. 103-2
The Policy focuses on land rehabilitation, cooperation with nature reserves, and reproduction of aquatic bioresources. The Let's Do It! environmental marathon plays an increasingly important role and brings together thousands of our employees and local community members to support nature reserves, clean up certain areas, transplant young trees, and carry out other environmental initiatives.
In the reporting year, we staged the fourth edition of the marathon in Norilsk, with a total of 250 volunteers (29 teams) from 45 Nornickel units and 22 partner organisations taking part. They arranged over 100 events involving more than 3,000 town residents. The initiatives included collecting around 20 t of waste, festivals, workshops, improvement of several urban facilities, creating a plastic processing lab and building an eco-trail. The Company awarded three winning teams with certificates enabling them to attend teambuilding events.
In 2019, Monchegorsk hosted a Catch the Eco Wave environmental quest, which saw over 140 participants.
During the marathon, volunteers implemented a number of large-scale projects, including the arrangement of an eco-trail and informations boards in the Lapland Biosphere Reserve and development of an eco-trail in the Pasvik Nature Reserve.
From 17 to 19 October, the Caucasus Nature Reserve in Sochi welcomed 72 most active marathon participants from Norilsk, Moscow, Nickel, Zapolyarny, Monchegorsk and Chita as part of a three-day eco-rally. Nornickel volunteers from across the Company's regions of operation took part in a strategic session and workshops, shared their experience and built a bison trail. The trail is an interactive platform raising awareness about the life of bisons. It will serve as a highlight of the reserve's new visitor centre.
The Company also supports programmes aimed at studying and preserving rare and endangered species listed on Russia's Red Data Book, including Siberian bighorn sheep, polar bears, lesser white-fronted geese and others.
Land rehabilitation
We are developing the Oktyabrskoye, Talnakhskoye and Norilsk-1 Deposits on the Taimyr Peninsula, Zhdanovskoye, Zapolyarnoye, Kotselvaara and Semiletka Deposits on the Kola Peninsula, and the Bystrinskoye Deposit in the Trans-Baikal Territory.
Pursuant to the Russian laws, design documents for capital construction projects, including field development, must have a section describing environmental protection and monitoring initiatives to track changes across the ecosystem resulting from ongoing development, construction or accidents.
We have field development, mine liquidation and land rehabilitation project documents in place for all of our deposits, with special provisions set aside for rehabilitation activities. The project design documents provide for layouts, slopes, hydraulic and irrigation structures, and other technical measures. Importantly, our deposits are in commercial development, exploration or production test stages with liquidation or abandonment not expected until 2050.
We traditionally take part in urban greening projects in Norilsk, Dudinka, Monchegorsk, Zapolyarny, and Nickel. Together with local authorities and volunteers, we launched a disturbed area reclamation programme to clean up and improve public spaces and areas around motorways, protect water bodies and water reserves, and revamp tourist camping sites.
In 2003, Kola MMC started implementing land rehabilitation initiatives in line with recommendations of nature reserves. Since then, the company has planted over one million trees and bushes over an area of about 100 ha, including as part of a pilot project run jointly with Kola Science Centre of the Russian Academy of Sciences. The project seeks to restore damaged land adjacent to our production site in Monchegorsk.
Environmental protection and monitoring measures taken during the deposit life cycle 304-3 MM1
Disturbed and rehabilitated land area in 2019, ha MM1
Cooperation with nature reserves
Kola MMC is located 15 km from the Pasvik Nature Reserve and 10 km from the Lapland Biosphere Reserve, while Polar Division's sites are some 80–100 km away from the buffer zone of the Putoransky Nature Reserve. Bystrinsky GOK lies 160 km away from the Relict Oaks State Reserve (Trans-Baikal Territory). In 2019, our operations did not produce any significant impact on areas that are in the relative vicinity to the nature reserves and areas of high biodiversity value outside protected areas. Our cooperation with nature reserves primarily focuses on developing research and technology and supporting their social, volunteering and environmental awareness programmes. 304–1 304–2
Putoransky State Nature Reserve
The Putoransky Reserve has been on the UNESCO world heritage list since 2010. This is one of the biggest nature reserves in Russia with a total area of nearly 1.9 million ha. The reserve is part of the Joint Directorate for Taimyr Nature Reserves, which also includes the Taimyrsky and Big Arctic reserves, as well as the Purinsky and Severozemelsky natural protected areas.
The Directorate implements environmental projects selected under Nornickel's World of New Opportunities charitable programme to support socially important initiatives. The projects focus on raising environmental awareness, environmental protection, engagement of local communities, land improvement, and landscaping.
In 2019, the Directorate excelled in the contest of socially responsible initiatives held under the World of New Opportunities programme. As a winner it received from the Company funding of RUB 4.5 mln to implement a project called "Friends of Taimyr Nature Reserves: Clean Ayan". The project aims to bring together Taimyr's volunteers to restore the environment in the central part of the Putoranа Plateau as a way to preserve and enhance the region's appeal for tourists. As part of the project, in summer the local volunteering community and the Directorate collected 638 steel drums and several hundreds of kilogrammes of old metal scrap, which had accumulated around Lake Ayan. The grant allocated by Nornickel was used to transport a dedicated team by air to a hard-to-reach section of Putoranа, set up a camp near the southern shore of the lake and clean the area.
Among the contest winners were also the following environmental projects:
Eco-patrol (raising environmental awareness of the local community, primarily among children and the youth, through participation in dedicated activities) — RUB 500,000 grant
Eco-trail, an interactive out-of-town platform within the Ol-Gul ski lodge set to become a venue for mass cultural and educational events, mostly environment-related — RUB 3.4 mln grant.
Pasvik Nature Reserve
The Pasvik State Nature Reserve is featured as one of the Wetlands for the Shadow List of Ramsar Sites under the name of Fjarvann — Schaanning's Field Base. It covers a total area of over 14,000 ha. Pasvik is the only Russian nature reserve holding the EUROPARC Federation's certificate, which is awarded to the best protected areas worldwide. Such certification is an important prerequisite for international cooperation with foreign nature reserves.
Since 2006, the Reserve has been carrying out an assessment of the natural environment in the area of Pechenganickel Plant (including Zapolyarny, Nickel and their suburbs, as well as the Pasvik State Nature Reserve), and developing a long-term environmental monitoring programme. The Reserve is also working on several projects that received grants under the World of New Opportunities charitable programme. The projects seek to reach out to Russian and Norwegian audiences and cover a variety of topics, including traditional use of natural resources, raising environmental awareness among schoolchildren, and promoting research. Nornickel supports scientific research carried out by the nature reserve, its efforts to protect natural and cultural heritage, promote tourism and environmental education. The Company also helps run an international natural historical open-air museum on the Varlam island.
In 2019, we financed the purchase of a unique mobile environmental lab.
Pasvik's Visitor Centre built with our support is an international platform for academic forums and educational activities focused on environmental protection issues.
Red List species found in the Pasvik, Lapland and Putoransky Nature Reserves, pcs 304-4
Lapland State Nature Reserve
With an area of 278,000 ha, the Lapland Biosphere Reserve is one of the largest protected areas in Europe and also one of Russia's oldest nature reserves (founded in 1930). In 1985, it was included in the UNESCO Network of Biosphere Reserves.
In 2002, Kola MMC and the Lapland Biosphere Reserve signed contracts for the development of a methodology to reclaim disturbed natural environments in the areas affected by permanent emissions from Severonickel Plant and monitoring of the Monchegorsk District and the Lapland Biosphere Reserve. Research results provided a basis for further rehabilitation of disturbed lands and for sanitary and fire protection improvements in forest areas.
We supported the creation of several eco-trails, including the first eco-trail for children called "A Curious Child out in the Woods", and publication of books on the reserve founders.
We also provided aid to a socially important project called "In the Land of the Flying Stone". This is an educational exposition dedicated to the northern nature and the traditions of Sami, an ethnic minority residing on the Kola Peninsula.
Rybachy and Sredny Peninsulas Natural Park
In the Rybachy and Sredny Peninsulas Natural Park, environmental routes and information facilities are developed on the territory covering over 83,000 ha under an agreement between the Company and the Murmansk Region Government.
Trans-Baikal Territory reserves
The oak grove in the Gazimuro-Zavodsky District is Siberia's only grove of natural origin that has survived to the present day. The grove streches 30,000 ha along the Argun River. As part of the agreement with the region's government, Nornickel provides financial aid in effectively protecting and exploring the ecosystems within the Relict Oaks State Reserve. We financed the acquisition of video monitoring devices and camera traps for the reserve. We also plan to help put in place research facilities and run educational programmes for children and adults.
Reproduction of aquatic bioresources
We provide annual financing for initiatives seeking to breed valuable fish species, including those listed on Russia's Red Data Book, and release them into natural water bodies. Every year, certain populations of juvenile Siberian sturgeon and grayling are released into the Yenisey River in the Krasnoyarsk Territory; Atlantic salmon is released into the Umba River in the Murmansk Region. Specialised fish farms and research institutions are engaged in promoting these initiatives. The reporting year saw 4,000 European whitefish fingerlings released into Lake Lumbolka (Kola Peninsula) as part of an effort to artificially reproduce aquatic bioresources. From 2017 to 2019, we organised the release of some one million (201,000 in 2019 alone) juvenile Siberian sturgeon fingerlings into the Yenisey. Over the last three years, our investments in these initiatives exceeded RUB 110 mln, including RUB 23.6 mln spent in 2019. That was the largest release of valuable fish species we had ever facilitated. In 2020, we plan to carry on with breeding and release projects.
Another green project to restore and preserve fish populations will run in the Trans-Baikal Territory.
Impacts from transport operations
The Company's fleet is regularly inspected for ship safety and compliance with licence requirements by the authorities of Russian ports and ports of call, Russian Maritime Register of Shipping, Federal Service for Transport Supervision, and Rospotrebnadzor's Directorate.
The Group's transport and logistics units have all the necessary environmental permits and strictly adhere to the applicable environmental regulations by:
ensuring that air pollutant emissions from mobile sources do not exceed the maximum permissible concentrations;
purchasing marine fuels from vendors that have all the required documents on fuel quality as confirmed by an independent laboratory;
certifying onboard wastewater treatment plants on an annual basis to prevent pollution and contamination of water bodies and marine environment;
transferring oil-containing water to specialist contractors at sea ports;
transferring waste promptly to specialist contractors for utilisation, treatment or disposal to prevent negative environmental impacts;
treating their food waste and dry waste onboard in compliance with MARPOL 73/78.
Impacts from transport operations
Impacts from foreign operations
Norilsk Nickel Harjavalta has all the necessary environmental permits and operates a certified integrated management system that meets the requirements of ISO 9001, ISO 14001 and OHSAS 18001. Norilsk Nickel Harjavalta's main environmental impact consists in the emissions of ammonia (NH3) and nickel (Ni), and discharges of nickel, sulphates (SO42-) and ammonia ions (NH4+) в воду.
In 2019, Norilsk Nickel Harjavalta met all permit requirements for emissions, discharges and waste disposal volumes. Lower waste volumes resulted from switching to the Company's own feedstock, which is less contaminated with impurities as compared to third-party materials. The increase in effluents and pollutant emissions was driven by the growing output.
Environmental impact metrics of Norilsk Nickel Harjavalta
Energy saving and energy efficiency
Most of our production facilities and workforce operate or live in the harsh Arctic climate. We use an integrated approach to the energy infrastructure development, combining goals of reliability improvement with those of low-carbon economy. We make continuous efforts to reduce consumption of such fuels as diesel fuel, coal and natural gas, as well as to provide our subsidiaries with reliable and efficient energy sources in the long term. 103-2
Our priority renewable source of energy is hydropower generated at the Ust-Khantayskaya and Kureyskaya HPPs (491 MW and 600 MW of installed capacity, respectively). The use of other renewables such as solar, geothermal and wind energy is constrained by geographic factors, such as long polar night and unsteady wind intensity.
Energy consumption by the Group, TJ 302-1 302-3
Fuel consumption by the Group, TJ
To achieve its energy development goals and targets, we run investment projects approved by the Investment Committee. In 2019, we continued to enhance the reliability of generating equipment, grid and gas transportation infrastructure and boost gas output.
In 2019, as part of a large-scale equipment replacement, the Ust-Khantayskaya HPP put on stream the fifth hydroelectric unit, increasing its total installed capacity to 10 MW. The new units boast better reliability and a service life of at least 50 years.
Each year, we develop and implement organisational and technical action plans to save fuel, heat, power and water.
Fuel and energy savings resulting from energy consumption reduction and energy efficiency improvement initiatives 302-4